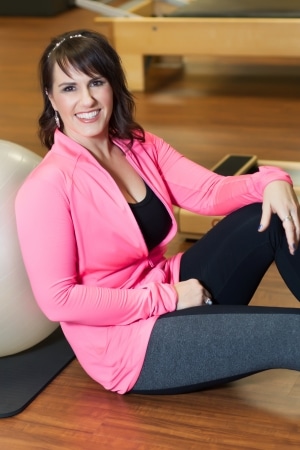 Heather Happel
Heather Happel was introduced to Pilates though Mat work, and loved the initial challenge it posed in her body. She stayed committed because of the changes she felt happening to her posture, strength, body composition, and balance. She became certified by PhysicalMind Institute to teach classical Pilates in 2007. Heather has a passion for anatomy, movement, figuring out correctable problems, and helping people find their strengths: Often returning them to activities they thought were no longer possible. She has clients ranging in age from 14 to 89; golfers, athletes of all levels, deconditioned populations, and the weekend warriors.
Heather has continued her education with certificates in Anatomy in Clay; Demi-Barre certification; Power Plate certification; Multiple conferences on movement and pain reduction; and Pelvic Floor workshops. Most recently she has completed the Master Trainer program with the Pilates Sports Center in Los Angeles. She is looking forward to continuing the work of Joseph Pilates and sharing it with the next generation of teachers.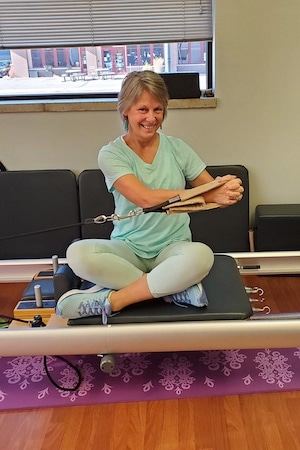 Paula Hueners
As an Occupational Therapist I have spent 35 years playing with children ages birth to 21, primarily focusing on Neurological and Learning conditions and approaches.
Melding Occupational Therapy theory with Pilates' focus on form and precision has been a natural transition, allowing me to provide appropriate challenges for clients.
My forte is problem solving which exercises are best for clients, and this is what motivates me to continue learning.  I look forward to working with those who struggle with physical and neurological conditions in the near future. For now I am focusing on assimilating the amazing knowledge I received from the Pilates Sports Center curriculum program. This was a quality educational regime and well worth the big effort that it is.
The best part of being at the The Pilates Studio is the opportunity to continue to learn from the 'Heathers'  - and all of you - thank you! My biggest challenge at The Pilates Studio is learning to count!
My areas of interest include working with stained glass, dressage horseback riding, gardening, and being on the water (kayak, sailboat, houseboat).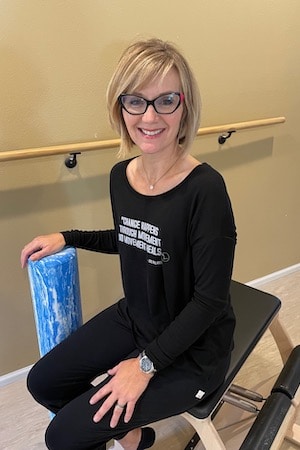 Lynzi Dale
Lynzi has been a fitness enthusiast for most of her life.  She spent many years pushing her children in a stroller, graduated to riding bikes together, and eventually took up yoga with them.  In 2015, she was introduced to the pilates reformer.  She became a firm believer in the Pilates method when she noticed the changes pilates did for her body and mind.  Finally in 2019, she made the decision to become a pilates teacher.  She completed the comprehensive certification in 2020 through the Pilates Sports Center.  Her training includes mat, reformer, cadillac, and chair.
Having spent 20 years raising her daughters, she loves to be back working outside of the home and witnessing the joy and positive changes in her clients from their postural alignment, to core strength, and overall movement to list a few.